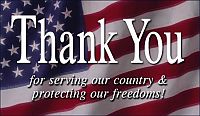 Department of Veterans Affairs (VA) Home Page
State Veterans Affairs Offices
---
Best Businesses for Veterans
The article discusses VetFran and explains a few of the best business industries
for veterans looking to start their own business or run a franchise.
VetFran Program
The VetFran program is a voluntary effort of International Franchise Association (IFA) member
companies to encourage franchise ownership by offering financial incentives to honorably discharged veterans.
Silent Professionals - Private Security Job Market
---
Best VA Mortgage Lenders of 2022 | U.S. News & World Report
Business Credit and Loan Resources for Veterans | The Kaplan Group
Veteran-owned businesses make up 9% of companies today, with that number only growing.
That's why we created a guide covering everything veterans need to know about business and credit loans.
It includes what qualifications a veteran needs to meet for a loan, different types of loans such as:
VA or SBA loans, tips on how to apply for loans, and additional financial resources for veterans.
There's even an infographic outlining the loan pre-application checklist process.
---
The Best Colleges for Veterans | Rankings
Includes Directory of Veterans Affairs Departments by State
Find Free Grants for Veterans in All Fifty States and Major Cities
Our website provides comprehensive details on grants for veterans.
These grants are given away for free, and they could help low income veterans
with bills, mortgage, rent, housing, college, and medications.
Free Grants for Women | By State
A website that helps low income women with finding grants and financial assistance programs.
These grants help families with education, rent, housing, utility bills, mortgage, and medical bills.
Military Skills Transition Resources for Veterans and Active Duty Service Members | Rider University Online
Small Business Resources for Active-Duty Service Members and Veteran Entrepreneurs | Montclair State University
Going Back to School After the Military | Article - Maryville University
This guide will outline some of the reasons why veterans like you are going back to school,
the financial assistance available, and some potential career options upon graduation.
Scholarships and Grants for Adults Going Back to College
Great Military Scholarships for Active Duty Members and Veterans | OnlineSchoolsReport
Student Veteran Guide to Choosing a College, Degree and Career | Article - American University
Information Technology (IT) Training & Career Resources for Veterans | Atera
Military to Civilian Resume Example for Veterans [Updated 2022]
Military Resume - Practical Advice for Military Veterans | includes Video - Novoresume
Military-to-Civilian Resume Examples of 2022 | Resume Builder
From Military to Public Service - Criminal Justice & Veterans
Education & Career Resources for Veterans Transitioning to Criminal Justice
Community for Accredited Online Schools
Cyber Security Education and Training Resources for Veterans | University of North Dakota
Veteran's Complete Guide to Making College Affordable | Affordable Colleges Online
Funding School after Service with the GI Bill, Scholarships & the FAFSA
54 Military Scholarships, Grants and Tips for Veterans and Their Families
Energizing Veterans for Solar Careers
Strategic Opportunities for Training and Jobs After Military Service
---
NewDay USA
Our mission is to provide outstanding service and financial solutions to those we serve
– our Veterans and homeowners, allowing them the opportunity to achieve financial security.
Homelessness and Poverty Among Students: Raising Awareness and Providing Support | Tulane University
---
Veterans Benefits for Seniors | U.S. Department of Veterans Affairs
50 Tips You Need Before Your Next PCS Move
Understanding Your Legal Rights On Active Duty
Guide to Financial Assistance for Military Familes
Sesame Street for Military Families
Real Warriors.net
Translating Military Experience to Civilian Employment | Realwarrriors.net
Where to Find Military Spouse Employment Resources
---
Guide to End-of-Life Planning for Veterans and Families
---
Global Digest has a more comprehensive section on USA Veterans
that includes medical and therapeutic information and resources.