Special Operations Warrior Foundation
The Special Operations Warrior Foundation ensures full financial assistance for a post-secondary degree from an accredited two or four-year college, university, technical or trade school; provides educational and family counseling to the surviving children of Army, Navy, Air Force and Marine Corps special operations personnel who lose their lives in the line of duty; and immediate financial assistance to severely wounded and hospitalized special operations personnel and their families.
VoteVets.org
The Voice of America's 21st Century Patriots
Started in 2006 and backed by over 400,000 veterans, military family members and their supporters, the mission of VoteVets.org is to use public issue campaigns to give a voice to veterans on matters of national security, veterans' care, and every day issues that affect the lives of those who served, and their families.
IAVA -- Iraq And Afghanistan Veterans of America
[formerly: OPERATION TRUTH]


Founded in 2004 by an Iraq veteran, Iraq and Afghanistan Veterans of America (IAVA) is the first and largest organization for new veterans and their families, with nearly 300,000 members and supporters nationwide.

American servicemen and women have a voice that deserves to be heard; the issues and hardships troops face merit attention. Additionally, American troops have a distinct and important perspective that can influence the American political scene in a powerful way.
Operation Homecoming | NEA: National Endowment for the Arts
On September 12, 2006, the much-anticipated literary anthology Operation Homecoming: Iraq, Afghanistan, and the Home Front in the Words of U.S. Troops and Their Families, was published by Random House. Drawn from the acclaimed National Endowment for the Arts program and edited by the best-selling author Andrew Carroll, the anthology includes almost 100 uncensored and never-before-published eyewitness accounts, private journals, short stories, letters, e-mails, poems, and other personal writings showing an extremely intimate and human side of war, memoirs of service and sacrifice on the front lines and at home.
Veterans History Project | Library of Congress
A Project of the American Folklife Center of the Library of Congress

The Veterans History Project of the American Folklife Center collects, preserves, and makes accessible the personal accounts of American war veterans so that future generations may hear directly from veterans and better understand the realities of war.
Wounded Warrior Project
Wounded Warrior Project® (WWP) serves veterans and service members who incurred a physical or mental injury, illness, or wound, co-incident to their military service on or after September 11, 2001 and their families.
Disabled American Veterans
With almost 1,300 chapters and nearly 1.3 million members across the country, DAV empowers our nation's heroes and their families by helping to provide the resources they need and ensuring our nation keeps the promises made to them.
Operation Recovery | Iraq Veterans Against The War
A Campaign to Stop the Deployment of Traumitized Troops
Service members who experience PTSD, TBI, MST, and combat stress have the right to exit
the traumatic situation and receive immediate support, and compensation.
PTSD Foundation of America
Providing Hope and Healing for the Unseen Wounds of War
---
A Veterans' Guide to Health and Nutrition
Veterans' Health | Latest Information - RecallReport
Recall Report was created to alert the public to the latest information on dangerous drugs and products.
With hundreds of suspected or confirmed dangerous drugs and products on the market, the up-to-date
information we provide on recalls, alerts, and side effects is vital to keeping your family safe.
Help and Guidance For Veterans Seeking Help for PTSD and Substance Abuse
Finding a Therapist | National Center for PTSD - Department of Veterans Affairs
Resource Guide for Homeless Veterans | by Trenton Morris
A Guide for the Homeless and Those in Need | Part VI: Special Assistance for Veterans
Resources for Homeless Veterans
National Coalition for Homeless Veterans | Listing by State
Homes for Homeless Vets
Financial assistance for military & veteran families
Veteran's Guide to Saving on Housing Costs
Our Veterans Guide to Saving on Housing Costs walks readers through the many ways
they can save throughout the homebuying process (not just through the VA loan).
Find Military Housing | Apartment Guide by State
Search thousands of apartments, photos, and floor plans from communities nationwide.
Real Warriors.net
The Psychological Health Center of Excellence (PHCoE) oversees the Real Warriors Campaign and mission
as part of the Defense Department's overall effort to promote a culture of support for psychological health.
Help for Veterans Struggling with Addiction
Veterans and Addiction: A Guide for 2019 | Silvermist Recovery
---
Smoking Among Veterans -- Why Is It So Prevalent? | Vaping Daily
Many researchers and epidemiologists believe there is a strong connection between
posttraumatic stress disorder (PTSD) and cigarette smoking.
Veterans and Smoking: Ending the War on Veterans' Health | QuitDay.org
Veterans and Tobacco Addiction: Where to Seek Support | Quit Smoking Community
Veterans and Substance Abuse: The Many Sides of the Problem | Addiction Resource
Here's What Happens When You Quit Smoking | Article - July 01, 2017 - Dr. Mercola
Tobacco Control Policy: How the Government Stands Up to the Tobacco Industry | Tobacco Free Life
---
Make The Connection -- Veteran Stories & Support
Connecting Veterans and their friends and family members with
information, resources, and solutions to issues affecting their health, well-being, and everyday lives.
How to Make the Most (Financially) Out of Your Military Career
Support for Military Families, Veterans, and Dependents: Financial Education and Helpful Resources
VetFriends Military & Veteran Search | Helping U.S. Military Veterans Reconnect
Operation Baghdad Pups | SPCAI
Pentagon displays art from recovering wounded warriors | Health.Mil
More Articles and Presentations at the bottom of page.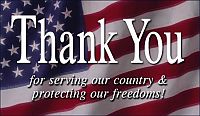 Department of Veterans Affairs (VA) Home Page
State Veterans Affairs Offices
---
Silent Professionals - Private Security Job Market
---
The Best VA Loans of 2019 | U.S. News & World Report
Qualify for a VA loan with no down payment,
lower credit score requirements and additional benefits.
How VA Loans Work
Additional VA Loan Programs
---
The Best Colleges for Veterans | Rankings
Includes Directory of Veterans Affairs Departments by State
Find Free Grants for Veterans in All Fifty States and Major Cities
Our website provides comprehensive details on grants for veterans.
These grants are given away for free, and they could help low income veterans
with bills, mortgage, rent, housing, college, and medications.
Going Back to School After the Military | Article - Maryville University
This guide will outline some of the reasons why veterans like you are going back to school,
the financial assistance available, and some potential career options upon graduation.
Scholarships and Grants for Adults Going Back to College
Student Veteran Guide to Choosing a College, Degree and Career | Article - American University
Military Resume - Practical Advice for Military Veterans | Novoresume
From Military to Public Service - Criminal Justice & Veterans
Education & Career Resources for Veterans Transitioning to Criminal Justice
Community for Accredited Online Schools
Veteran's Complete Guide to Making College Affordable | Affordable Colleges Online
Funding School after Service with the GI Bill, Scholarships & the FAFSA
Social Workers Assisting Veterans and their Families | Infographic - Rutgers Online
Energizing Veterans for Solar Careers
Strategic Opportunities for Training and Jobs After Military Service
---
NewDay USA
Our mission is to provide outstanding service and financial solutions to those we serve
– our Veterans and homeowners, allowing them the opportunity to achieve financial security.
Homelessness and Poverty Among Students: Raising Awareness and Providing Support | Tulane University
---
Veterans Benefits for Seniors | U.S. Department of Veterans Affairs
50 Tips You Need Before Your Next PCS Move
Understanding Your Legal Rights On Active Duty
Guide to Financial Assistance for Military Familes
Sesame Street for Military Families
Employment Resources for Military Spouses
---
Global Digest has a more comprehensive section on USA Veterans
that includes medical and therapeutic information and resources.
Iraq BLOG Count
"The Outpost: An Untold Story of American Valor"
by Jake Tapper


At 6:00 a.m. on the morning of October 3, 2009, Combat Outpost Keating was viciously attacked by Taliban insurgents. The 53 U.S. troops, having been stationed at the bottom of three steep mountains, were severely outmanned by nearly 400 Taliban fighters. Though the Americans ultimately prevailed, their casualties made it one of the war's deadliest battles for U.S. forces.

"Just Another Soldier"
by Jason Christopher Hartley
A year on the ground in Iraq
"A Nightmare's Prayer"
by Michael Franzak
A Marine Harrier Pilot's War in Afghanistan
---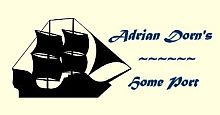 ---