Awards - Prizes - Persons of Interest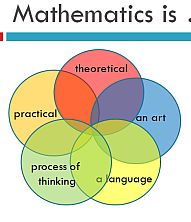 Katherine Johnson Dies at 101; Mathematician Broke Barriers at NASA | Feb. 24, 2020 - The New York Times
She was one of a group of black women mathematicians at NASA and its predecessor who were celebrated in the 2016 movie "Hidden Figures."

Katherine Johnson, pioneering NASA mathematician of 'Hidden Figures' fame, dies at 101 | Videos - Space.com
'Human computer' Katherine Johnson dies at 101 | The Verge
She was the inspiration for the movie Hidden Figures and calculated the flight paths for NASA's early missions. Interview September, 2017
Reaching for the Moon: Exclusive Excerpt from Katherine Johnson Autobiography for Kids | by Katherine Johnson - Space.com
Fields Institute for Research in Mathematical Sciences
CRM- Fields -PIMS Prize Nominations
The CRM-Fields-PIMS prize has become the premier Canadian award for research achievements in the mathematical sciences. It is awarded jointly by the three Canadian mathematics institutes.
Former refugee among winners of Fields medal – the 'Nobel prize for maths' | 2018 Winners | The Guardian
2015 CRM - Fields - PIMS Prize Winner: Kai Behrend
December 1, 2014 - Pacific Institute for the Mathematical Sciences
---
Fields Medals 2014: the maths of Avila, Bhargava, Hairer and Mirzakhani explained | The Guardian
"The following texts were provided by the International Mathematical Union, which awards the Fields Medals. They do an excellent job of explaining in as accessible language as possible what the four 2014 medallists did to earn their awards."
Meet the winners of the Fields medal – the 'Nobel prize of maths' | August 12, 2014 - The Conversation
Maryam Mirzakhani
Marina Ratner, Émigré Mathematician Who Found Midlife Acclaim, Dies at 78 | July 25, 2017 - by Kenneth Chang - The New York Times
Fields Medal 2010
Fields Medal Winners - From 1936 to 2006
The Fields Medal, considered the Nobel Prize of math, has been awarded quadrennially since 1936 by the International Congress of Mathematicians to recognize outstanding mathematics achievement.
The Abel Prize Laureate 2019 - Karen Keskulla Uhlenbeck
The Norwegian Academy of Science and Letters has decided to award the Abel Prize for 2019 to Karen Keskulla Uhlenbeck of the University of Texas at Austin, USA "for her pioneering achievements in geometric partial differential equations, gauge theory and integrable systems, and for the fundamental impact of her work on analysis, geometry and mathematical physics."
John F. Nash, Jr. and Louis Nirenberg share the Abel Prize
The Norwegian Academy of Sciences and Letters has decided to award the Abel Prize for 2015 to the American mathematicians John F. Nash, Jr. and Louis Nirenberg "for striking and seminal contributions to the theory of nonlinear partial differential equations and its applications to geometric analysis."
Louis Nirenberg, 'One of the Great Mathematicians,' Dies at 94 | January 31, 2020 - The New York Times
The Shaw Prize - The Prize in Mathematical Sciences
The Shaw Prize consists of three annual prizes: Astronomy, Life Science and Medicine, and Mathematical Sciences, each bearing a monetary award of one million two hundred thousand US dollars.
What's New? - Blog of Terence Tao
Updates on my research and expository papers, discussion of open problems, and other maths-related topics.
Free E-Books
[I've checked out the following sites and they appear valid. Nonetheless, things change abruptly on the web without notice. In general, whenever you download anything--a book, a music video, a documentary, a software program from a third party, a game, an email attachment--you need to be wary. In particular, if a site requests that you first install a special program or utility in order to facilitate download, forget it. There is no technical reason for having to do so.]
---
---
Organizations, Societies, and Associations
MfA: Math for America
We are a nonprofit organization with a mission to improve mathematics and science education in US public secondary schools by building a corps of outstanding STEM teachers and leaders.
AMS: American Mathematical Society
AMS, founded in 1888 to further the interests of mathematical research and scholarship, serves the national and international community through its publications, meetings, advocacy and other programs.
AIM: American Institute of Mathematics
The goals of AIM are to expand the frontiers of mathematical knowledge through focused research projects, through sponsored conferences, and through the development of an on-line mathematics library.
AIMS: American Institute of Mathematical Sciences
AIMS is primarily focused on serving mathematicians and scientists sharing a common interest in differential equations, dynamical systems, and their wide-range applications to sciences and engineering through analysis, modeling and computations.
MAA: Mathematical Association of America
The Mathematical Association of America is the largest professional society that focuses on mathematics accessible at the undergraduate level. | The mission of the MAA is "to advance the mathematical sciences, especially at the collegiate level."
Project NExT
Project NExT (New Experiences in Teaching) is a professional development program for new or recent Ph.D.s in the mathematical sciences.
CMI: Clay Mathematics Institute
Dedicated to increasing and disseminating mathematical knowledge
SIAM: Society for Industrial and Applied Mathematics
Applied mathematics, in partnership with computational science, is essential in solving many real-world problems. Our mission is to build cooperation between mathematics and the worlds of science and technology through our publications, research, and community.
Project MUSE
Project MUSE is a leading provider of digital humanities and social science content for the scholarly community.
American Journal of Mathematics
The oldest mathematics journal in the Western Hemisphere in continuous publication, the American Journal of Mathematics ranks as one of the most respected and celebrated journals in its field.
CMS: Canadian Mathematical Society
EMS: Edinburgh Mathematical Society -- Scotland
The principal mathematical society for the university community in Scotland. Details of the meetings programme, its journals, library, and other facilities.
IMA: Institute of Mathematics and its Applications
The Institute of Mathematics and its Applications (IMA) is the UK's learned and professional society for mathematics and its applications.
AWM: Association for Women in Mathematics
The purpose of the Association for Women in Mathematics is to encourage women and girls to study and to have active careers in the mathematical sciences, and to promote equal opportunity and the equal treatment of women and girls in the mathematical sciences.
---
NIST: National Institute of Standards and Technology
CODECOGS
Equation Editor
The CodeCogs Equation Editor can be can be used in a wide range of circumstances to create beautifully formatted mathematical equations in either LaTeX or MATHML.
Wolfram Research - Mathematica, Technical and Scientific Software
Essential Mathematica for Students of Science
Tutorial Approach to Mastery of Mathematica | James J. Kelly - University of Maryland
General Math Resources & Articles for Students and Teachers
For a Black Mathematician, What It's Like to Be the 'Only One' | Feb. 19, 2019 - The New York Times
Fewer than 1 percent of doctorates in math are awarded to African-Americans. Edray Goins, who earned one of them, found the upper reaches of the math world a challenging place.
Martindale's "The Reference Desk"
MashUpMath
About Us
In addition to sharing free teacher resources (which are teacher created resources) in the form of teacher worksheets, we share new YouTube math videos every week that help math teachers and students to better understand mathematics and the common core.
Mathematics -- Stack Exchange
This is a collaboratively edited question and answer site for people studying math at any level and professionals in related fields.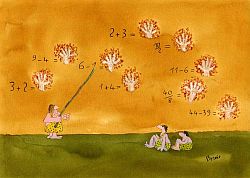 What Do Mathematicians Do? | AMS - The American Mathematical Society

Careers in Mathematics | Videos
The "Careers in Mathematics" video contains interviews with mathematicians working in industry, business and government.

Wikipedia